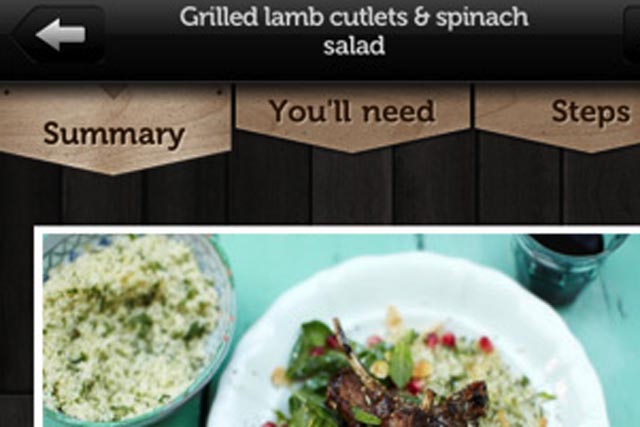 The Jamie Oliver app, developed by Zolmo, offers 13 free recipes and three free videos, but charges for additional content.
Last week's number one, the RBS 6 Nations Rugby app, is still riding high in second place.
Yell.com, which is not a new app, made the highest new entry in the top 15 at number eight, in a quiet week for new arrivals.
The surge is likely down to the app's prominent appearance in Yell's new marketing campaign, which features a TV ad that broke last Sunday (6 February).
According to Yell, downloads of the app in the week after 6 February were 130% higher than the three weeks before and searches made through the app were up 27%. The figures are an average of the uplift for each day after 6 February compared with the average value for the same day druing the three weeks preceding 6 February.
The ad reprises the classic Yellow Pages 'JR Hartley' 1980s spot with a twist that the Yell.com app helps a DJ track down his lost remix.
The chart is powered by analytics app PositionApp developed by Ustwo, with non-commercial branded apps removed.