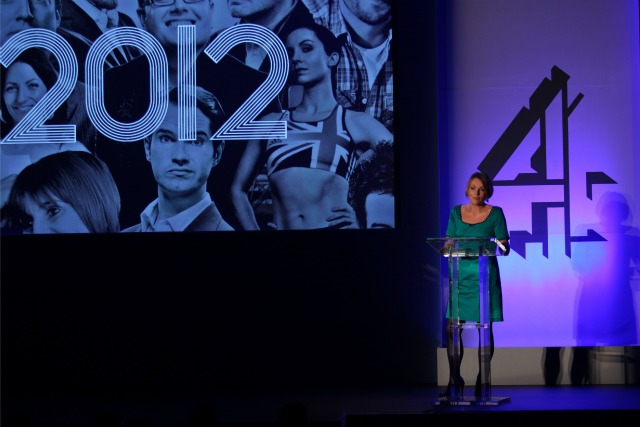 Speaking to more than 400 media agency and advertising executives at Channel 4's Upfront event last week (2 November), Hunt waxed lyrical about working on what she called "the most creative, most innovative telly right across the broadcasting landscape".
She said: "One of the most surprising things that happened to me when I left Television Centre and arrived at Horseferry Road is that I instantly became cooler.
"Sadly, that has absolutely nothing to do with me and a great deal to do with Channel 4."
The former BBC One controller stressed that it is only now that her endeavours will start to come to fruition. "I think it's a little bit like becoming pregnant," she said. "It doesn't really matter how impatient you become, you can't deliver anything for 10 months."
The good news for Hunt, and potentially new commercial partners, is that Channel 4's new-look schedule, without Big Brother or Friends, is now starting to take shape with much excitment.
One new addition in the run-up to the festive season is a live reality show called Home for the Holidays, in which a young couple, about to get married, spend seven days with their respective families in a remote country house in an attempt to win £500,000.
Hunt said: "I am very childishly excited about all this. I've run BBC One and I can tell you working for Channel 4 knocks that into a cocked hat every single day of the week."