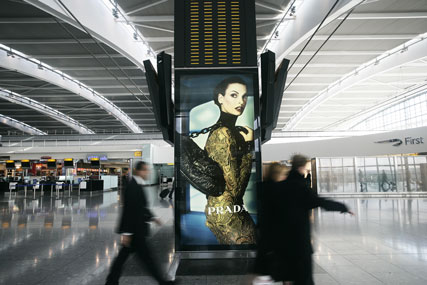 Ross Martyn will manage a newly appointed team, including senior strategist Fraser Hynes, who joins from CBS Outdoor and marketing executive Korina Glass and senior designer Emma Dean.
In her new role Ross Martyn will report to JCDecaux marketing director Steve Cox.
Most recently she has been head of marketing at Digicom, the digital out-of-home sales house. Prior to that, she worked for WPP out-of-home specialist Kinetic as a PR consultant.
Ross Martyn worked for JCDecaux's roadside division for eight years as head of marketing. She started her career in the marketing department of TDI, now CBS Outdoor.
The appointments chime with JCDecaux Airport announcing its "less is more" strategy for its UK airport portfolio that has led to a 14% reduction in its overall number of sites at Heathrow.
JCDecaux Airport will create new, high-impact sites that it believes will allow advertisers to dominate key areas. It has identified all sites as either "Impact", "Broadcast" or "Touch".
Cox said: "We have exciting plans to take our revitalised product to market and Liz and the team will be key to the success of our new marketing strategy.
"I'm delighted to welcome such an experienced and talented team to the world of airport advertising, an outdoor environment that offers unique and powerful benefits for brands."
To date, JCDecaux has removed an estimated 90 sites at Heathrow and refurbished 130, in addition to the 30 new sites, and intends to roll out the strategy to its other airports, which include London Luton and Edinburgh.