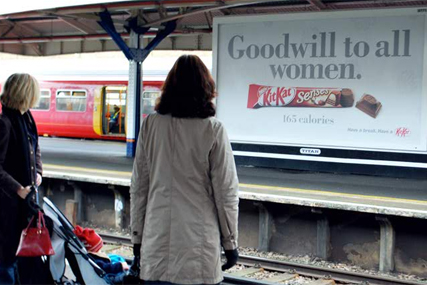 JCDecaux will handle Network Rail's internal inventory within stations on a five-year contract worth £160m.
The railside contract includes all rail-facing ad sites across the Network Rail estate, including six-sheets, Transvision screens and large-format sites across the 18 Network Rail-managed stations.
Primesight has landed the £100m contract for external sites and billboards around high-profile rail stations including London Euston, Kings Cross, Manchester Piccadilly and Glasgow Central.
The roadside contract went out to tender in December and the railside contract in February, less than a month after the collapse of Titan Outdoor, which previously handled both.
Primesight acquired Titan's roadside billboard estate in August, effectively subcontracting the Network Rail contract and knowing it would come up for pitch within six months.
Naren Patel chief executive of Primesight, said: "This new agreement will give us the tenure necessary to properly develop the portfolio though the introduction of new formats and digital. We promised to revitalise the billboard market when we purchased Titan's roadside assets and with the security of this contract we can now focus our attention on making billboard famous again."
JCDecaux purchased Titan's remaining assets in January, after Titan entered administration and chief executive Jon Slatkin failed in his attempt to secure a management buyout.
David Biggs, property director for Network Rail, said: "JCDecaux and Primesight share our commitment to innovating and investing in our unique advertising estate."
Jeremy Male, chief executive of UK and Northern Europe at JCDecaux, said: "The main stations provide a unique environment to create new products, with the potential for a significant digital roll-out."