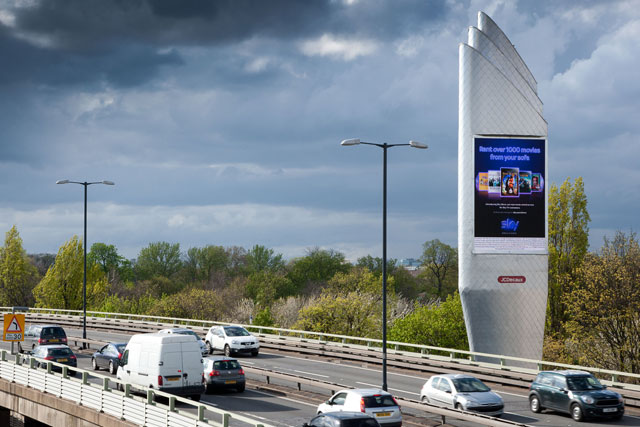 According to JCDecaux's H1 2012 results, the outdoor media owner's global earnings before interest and taxes were €133.3m (£104.2m) in the six months to the end of June 2012, down 2.3% year on year.
In the UK revenues were €141.0m in the first six months of 2012, up 9.9% year on year on a reported basis. Excluding acquisitions, divestitures and the impact of foreign exchange year-on-year growth in the UK was 3.2%.
JCDecaux said there was "single digit growth" in its UK street furniture division, which includes six-sheets on bus shelters, and "high single digit growth" at its UK transport division, which includes poster sites at rail stations.
At a global level its transport division posted the highest organic increase, up 7.3% year on year to €452.2m, while street furniture was down 0.1% to €572.2m and billboard revenues declined 4.7% to €215.8m.
Each of the three divisions performed less well in the second quarter. Overall organic revenue growth was 3.3% year on year in the first quarter but slowed to 0.2% in the three months to the end of June 2012.
Global revenues were €1.24bn in the six months to 30 June 2012, up 6.0% year on year. Organic growth was lower at 1.6% which JCDecaux attributed to foreign exchange variations, while core ad revenues grew 1.3% organically.
Jean-Charles Decaux, chairman and co-chief executive, said: "After a solid Q1, Q2 organic growth was slightly lower than expected with most European markets in decline while Asia-Pacific and the Rest of the World [excluding Europe, France, Asia-Pacific, the UK and North America] continued to post double-digit growth.
"Despite the positive impact of the Olympic Games in the UK and a slight improvement expected in France, we anticipate Q3 organic revenue growth to be broadly in line with Q2, reflecting a revenue decline affecting Germany and some Northern/Eastern European countries."
Follow @MaisieMcCabe