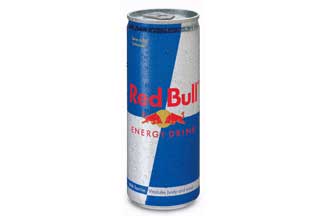 In the latest twist, Red Bull's national account manager, Gordon Yule, is understood to have accused Wetherspoon of attempting to 'pass off' Monster as his company's product.
In response, Wetherspoon chairman Tim Martin has sent a strongly worded letter to Red Bull managing director Nigel Trood denying the claim.
Martin's letter, seen by Marketing, said Yule's accusation is 'exceptionally difficult to believe', as Monster is heavily advertised in Wetherspoon pubs.
Martin also alleged that the energy drink has arranged 'childish stunts', such as parking a branded vehicle outside his local pub in Exeter, Devon.
'It really is time for Red Bull to grow up and stop behaving like a rejected teenager and accept that our relationship is over,' he said.
A Red Bull spokesman refused to comment on the specifics of the letter, saying the company would prefer to conduct discussions with the pub chain 'behind closed doors'.
Wetherspoon dropped Red Bull for Monster, which is distributed by Coca-Cola Enterprises, in September. As a result, Red Bull began a clandestine field-marketing campaign aimed at undermining the replacement drink (Marketing, 4 November).
This involved Red Bull workers visiting Wetherspoon premises pretending to be consumers and complaining to staff about Monster being the only energy drink available.