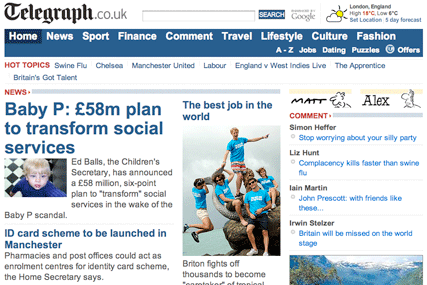 The dedicated paid-search agency won the account without a pitch. Its task is to build a campaign microsite for individuals searching on Google, Yahoo and MSN specifically for news-related topics. Individuals will then be encouraged to sign up to a subscription but instantly receive latest news and features online. Subscribers may also be able to instantly download supplements in the future.
Newspapers are increasingly trying to sell subscriptions to readers to make up for declines in news-stand circulation.
The Daily Telegraph has 340,000 direct subscriptions out of an ABC net UK circulation figure per issue of 789,138 in February.

In March, Telegraph.co.uk became the UK's most popular national newspaper website, overtaking TheSun.co.uk, which fell back to fifth place.