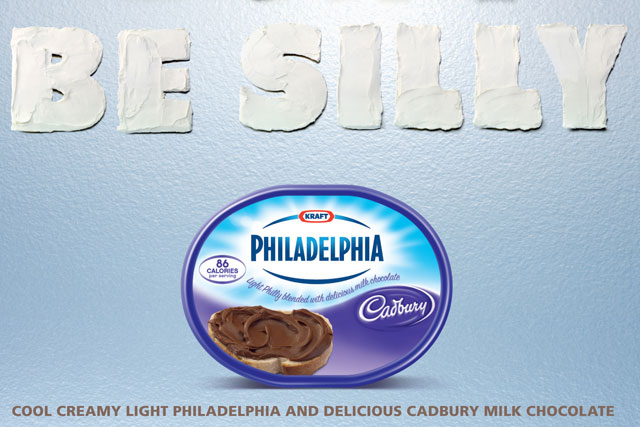 In January this year, Kraft unveiled plans to combine its Cadbury chocolate and Philadelphia Light brands and launch a chilled chocolate spread.

The 'Choccy Philly? Be Silly' marketing campaign by JWT London begins on 17 February, with the TV ad hitting screens on 1 March.
The TV ad will form the central part of an overall £3.2m campaign, which also runs across digital, PR and in-store activity.
The launch of Philadelphia with Cadbury in the UK follows the launch of Philadelphia with Milka in other countries, including Germany.
Bruce Newman, marketing manager cheese & dairy at Kraft Foods, said: "The idea of Choccy Phily has already created a huge buzz on Twitter and on Facebook as part of our teaser campaign where we have enlisted the help of some of our most engaged fans, and so far the combination of Philly and Cadbury has been very well received by consumers."
Follow John Reynolds on Twitter @johnreynolds10