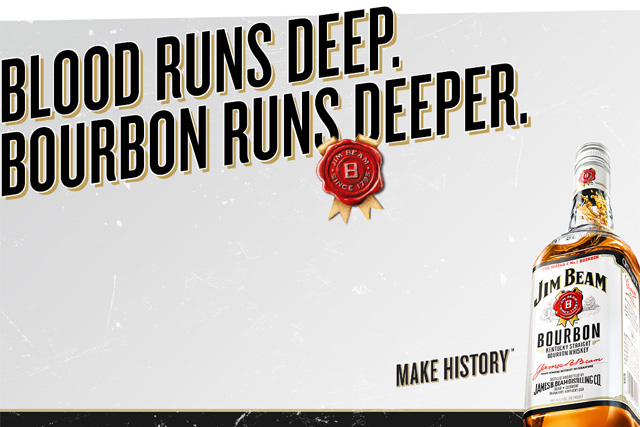 'Make History' will launch in the fourth quarter and roll out to more than 100 markets over the next nine months across TV, digital, social media, print and outdoor.
Matt Shattock, president and chief executive of Beam, said the campaign reflects, "sharp global consumer insights, continued substantial investment in the growth momentum of our flagship brand, and our sustained commitment to the attractive and fast-growing Bourbon category around the world".
Kevin George, global chief marketing officer for Beam, said the drive "celebrates those who turn everyday moments into memorable stories".
He said: "Make History is a call to action to consumers to be inspired by the legacy of Jim Beam to go make some history of their own, be it a memorable night out with friends or putting their stamp on the world as they pursue their dreams."
The global campaign will feature the full line of Jim Beam products, including the flagship Jim Beam White, Jim Beam Black, Devil's Cut, Jim Beam Honey and Red Stag by Jim Beam.
It was developed by Future Works, a consortium of three incumbent agencies that had worked on the Jim Beam account in various markets – Strawberry Frog (New York), The Works (Sydney) and Jung von Matt (Hamburg).