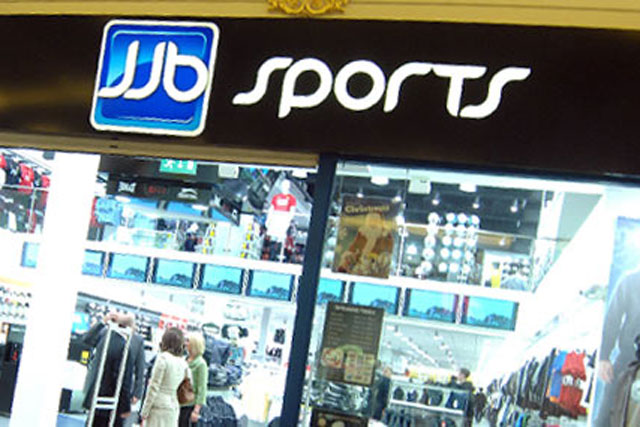 It is understood that the JJB Sports stores will be rebranded as Sports Direct, but it is not clear whether the website will change.
Sports Direct was unavailable for comment as to why it had acquired the JJB brand.
Sports Direct is paying £23.8m in cash, with up to a further £250,000 of additional cash consideration payable after completion of a post-sale stock take, for 20 stores, "substantially all of the stock in the business" and the Slazenger Golf brand licences, as well as JJB's freehold property in Wigan.
David McCorquodale, corporate finance partner at JJB Sports' administrators KPMG, said: "In spite of the severity of financial distress suffered by the business, we spoke with over 100 parties in the first few days of our appointment; with 8 trade and private equity players tabling first round bids.
"Unfortunately the level of cash and further operational restructuring required to rescue a more substantial part of the business was too much risk for most interested parties. We hope to be able to sell the leasehold interests of some of the remaining stores, which may result in re-employment of some staff."
The administration comes after a protracted period of turmoil for JJB after it failed to turn around the business despite a financial restructure that launched last year.
JD Sports was in takeover discussions with JJB Sports prior to the restructure, but ended a potential takeover bid once the financial restructure was announced.
Speculation that US sports retailer Dick's Sporting Goods, which invested £20m in JJB Sports earlier this year, would acquire some of the business has proved unfounded.