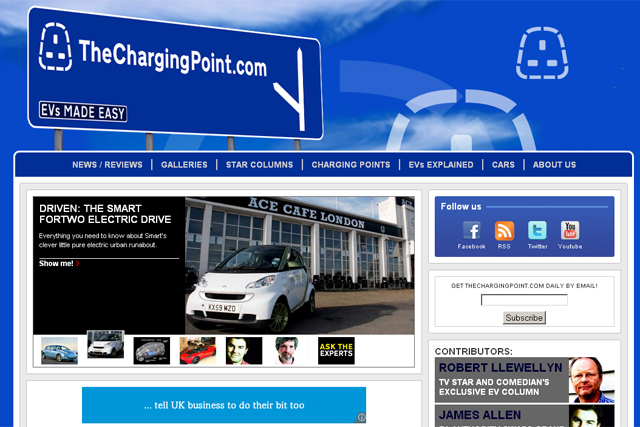 John Brown claims it is the first website dedicated entirely to the growing electric vehicle sector.
The government aims to have 1.7 million electric cars on the UK's roads by the end of the decade.
The site, which features opinion from Formula 1 commentator James Allen, is being billed as a resource for potential buyers of EVs and "a one-stop shop for information, advice and all the latest news and opinions".
Andrew Hirsch, chief executive of John Brown, said: "Ten years ago, we would have launched a magazine all about EVs but today the consumer can be best served online."
Commercial opportunities for the website include branded content launch packages that can run up to three months, advertorial opportunities, a branded micro site produced by thechargingpoint.com team to the advertiser's brief and a "shepherd spot" from the home page leading to a co-branded launch page.
Ally Owen, commercial director, John Brown Media, said: "We are keen to consult on the commercial model to ensure the site is a success for advertisers."