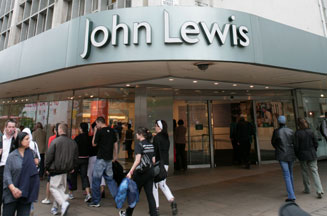 The high-definition LCD screens mark the first time the retailer has stocked its own range of TVs. In 2008 John Lewis introduced its own-label range of DAB digital radios and digital photo frames.
John Lewis large appliances were introduced in 2005 and small appliances in 2007.
Press ads broke on the weekend to promote the TV range, which consists of 19, 22 and 26 inch LCD's. The press ad uses the copy: 'John Lewis own-brand televisions. We think you'll find they measure up rather well.'
The new own-brand range comes as John Lewis steps up its efforts in the catergory. Earlier this year it announced it was rolling out a fresh shop format for the first time in two decades, focusing exclusively on the home sector, including electrical goods and home technology.
The first new-look shop is due to open this autumn in Poole, Dorset and the retailer believes that there are about 30 locations across the UK that would support the format.