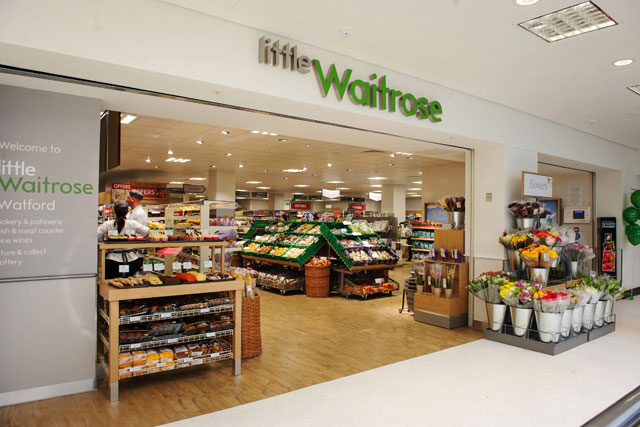 Andy Street, managing director at John Lewis, has revealed the store will be used as a test case to see how the "brand new concept" could be introduced at other shops across the UK.
Street said: "We are committed to making the shopping experience as seamless as possible. By working closely with Waitrose, our customers will now be able to buy products from both brands in a convenient and efficient way".
The convenience store-style format of "little Waitrose" was launched two years ago, with Waitrose retail director Rob Collins crediting the format with bringing the Waitrose brand to new audiences.
Although Waitrose and John Lewis are sister brands, there has always been a degree of tension between the two independently run businesses, which bubbled to the surface with a conflict over their differing Christmas ad strategies.
Waitrose and John Lewis are also in the process of splitting their CRM into two separate agencies, having previously relied on Kitcatt Nohr Digitas to handle CRM for both brands.
However, the brands are increasingly co-operating on an operational level, with initiatives including Waitrose offering John Lewis fashion and furnishings in its "Waitrose Food, Fashion & Home" store in Canary Wharf, east London.
Separately, Waitrose has appointed Rupert Ellwood as its new head of marketing to replace Sarah Fuller, after it emerged she was leaving in May to take on the role of marketing director at The Garden Centre Group.
Ellwood will take up the new role on 15 July, having previously held the position of head of retail operations at Waitrose for the past 12 months.
He will report to marketing director Rupert Thomas and will be responsible for developing the Waitrose brand and marketing communications strategy, including advertising campaigns, customer publications and customer events.