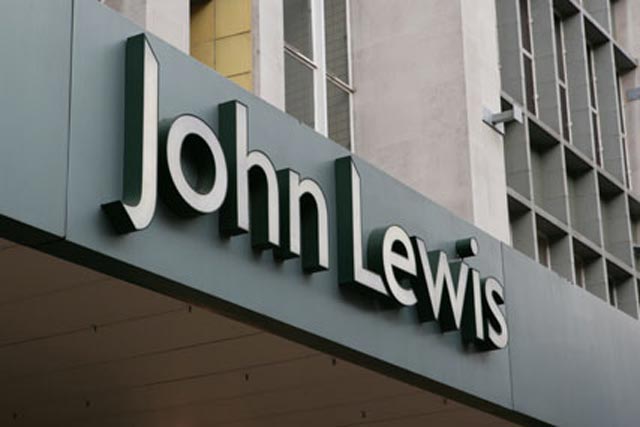 The fall in operating profit came as parent group, The John Lewis Partnership, which is owned by its 76,500 staff, reported overall sales of £4.05bn, up 6.4% on the same period last year. Operating profit for the group was £111.5m, down 32.2%.
The group, which owns the John Lewis, Waitrose and Peter Jones brands, reported figures for the six months to 30 July this year.
Its flagship John Lewis brand reported sales of £1.42bn, up 1% on the year, but the brand's operating profit fell 54.5% to £15.8m.
Marketing this week revealed that the John Lewis brand is to launch its biggest marketing push to date in the run-up to Christmas, which will include the promotion of its 'Never knowingly undersold' campaign.
The group said today (14 September) that results had been impacted by the "highly competitive trading environment" and its "commitment to 'Never Knowingly Undersold'".
The group's Waitrose supermarket arm reported a sales uplift of 8.7% to £2.63bn.
But its profits dropped 13.8% to £110.2m after it was hit by the expense of customer offers.
The group said that compared to last year, 300,000 more customers shopped at Waitrose each week and its market share increased by 0.2% to 4.1%.
The company said that the performance of Waitrose had been boosted by its multi-channel approach, which had helped it increase sales by 26.8% on the year.
Waitrose has just signed a deal with Shell to open its Little Waitrose convenience stores at petrol stations across the country.

Charlie Mayfield, John Lewis chairman, said: "Trading conditions are set to remain challenging through the rest of the year and into 2012. There are huge changes taking place in the way people shop as a result of technology reaching every part of our lives, and there is an ever-greater demand for convenience and value.
"We are not simply waiting for the recovery, but instead we have increased the pace of investment and innovation across the partnership, putting us in the best possible position to seize the opportunity created by a rapidly changing retail environment."