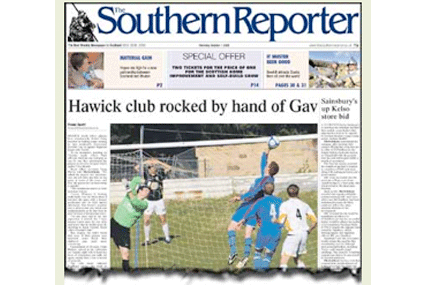 The publisher of The Scotsman and the Yorkshire Post is trialling paywalls across six of its weekly titles for three months, starting on Monday.
The papers concerned are the Whitby Gazette, Northumberland Gazette, Worksop Guardian, Ripley and Heanor News and two Scottish titles, The Southern Reporter and Carrick Gazette.
Users accessing the home pages of the six newspaper websites will have the option of paying £5 for a three-month trial.
Lori Cunningham, digital strategy director at Johnston Press, said the move was about the publisher "understanding the dynamic" of paywalls. She emphasised it was not a permanent move.
Cunningham added that, should the trial prove successful, a full rollout across the company's other regional newspapers was unlikely, but it would carry out further trials.
The six titles involved have all experienced circulation falls this year. Circulation of the Whitby Gazette, for example, fell from 11,651 in the six months to June 2008, to 10,564 in 2009.
News International, publisher of The Sun and The Times, is to shift its editorial content behind a paywall next year.