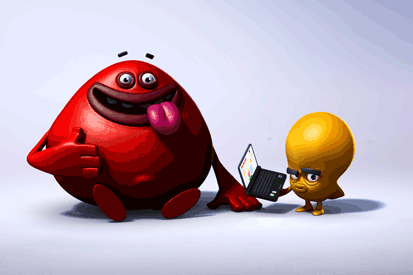 The website, which aggregates local take-away outlets, has created animated characters Belly and Brain who fight with each other over the best way to order takeaway. The characters were thought-up by Hooper Galton and designed and directed by Rebel Rebel.
Just-Eat.com earns a commission from every meal booked through the site and is aiming for mass consumer take up with a new TV ad which is going live this week in the north of England before being rolled out elsewhere.
The takeaway firm has also created a YouTube channel and website featuring the characters.