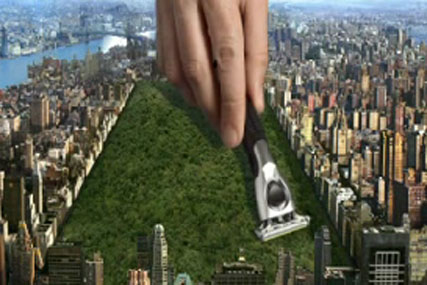 The microsite, due to go live today at www.hairoffmystuff.com, contains a series of humorous instructional videos for men who want to 'get hair off their stuff', in order to look more attractive to women.

The three-minute videos aim to disarm men who may have previously felt awkward about shaving hair off any body part other than their face, by promising that a Wilkinson Sword razor "will be easier to find and handle".

The instructional videos cover all of the major body areas – showing men how to get 'Hair off the front', 'Hair off the back', and 'Hair off the nuts and bolts'.

The digital campaign follows a TV ad, released by Wilkinson Sword last week, that shows a razor shaving away buildings in New York in order to create Central Park.

Jeffrey Chapman, the global director of brand communications for Wilkinson Sword, said: "We set out to use a light sense of humour and a range of charming stories to help men understand that body grooming is something that most guys could benefit from."