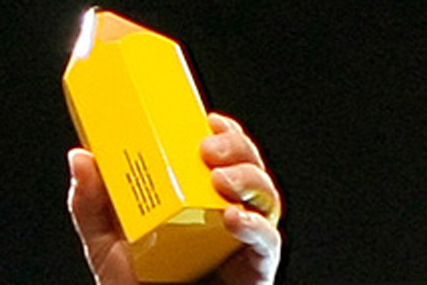 JWT Shanghai's 'Heaven and Hell' Samonsite campaign picked up Yellows in Press and Outdoor, while BETC Euro RSCG's 'The Bear' campaign for Canal + was recognised in Film Craft.
Wieden+Kennedy London was awarded two Yellows for Book Design and Illustration for its Kaiser Chiefs Bespoke Album Creation Experience.
There were a total of 66 Yellows awarded on Thursday night, of which seven went to France and 11 to the US.
Tim Lindsay, chief executive of D&AD, said: "The D&AD Awards in 2012 have seen more work than ever entered from around the world – and that has been reflected in the awards given, with a strong show from Australia, the Far East and from Latin America in particular.
"However, we've seen tectonic shifts at play as juries in Typography, Writing for Design and Writing for Advertising commented that talent has moved out of these craft areas, attracted by emergent media in digital and mobile, where awards for these craft skills have had a strong year."