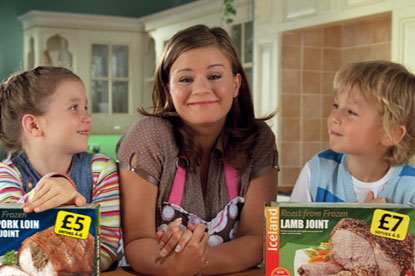 Iceland today confirmed that Katona's contract to appear in Iceland campaigns had been ripped up.

But it said that agency Tom Reddy would not lose its account with the supermarket chain.

A statement from Iceland said: "We have been working with Kerry for nearly four years now.

"For most of that time, she has been a successful part of our advertising campaigns, but has also been through some tough times in her personal life.

"We have always stood by her, as an example of a normal person and mum who has experienced some of the modern day culture of fame, and how difficult it can be to deal with.

"However, following the most recent allegations, we feel it is impossible for Kerry to continue to work with us as one of the faces of Iceland advertising.

"In recognition of the relationship we have developed, we will continue to try and help Kerry to ensure she gets the most appropriate support, should she require our assistance."

Iceland stuck by Katona last year, after she appeared on ITV's This Morning slurring her words and looking dazed.