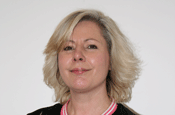 Keane-Dawson, who has previously worked for Steak in a consultancy capacity, will now take responsibility for the day-to-day operations of the agency, including the production of new campaigns, new business and managing staff and recruitment. She is the agency's first UK managing director.

Prior to working for Steak in a consultancy role in 2008, Keane-Dawson spent 18 months in China at GlobalCast Networks, a digital media start-up.

Her career also includes a stint as the worldwide managing director of the WPP-owned agency Spafax.

Oliver Bishop, the Steak group chief executive, said, "We're delighted to be welcoming Mary on board. She has invaluable experience leading companies operating in new and exciting media formats."