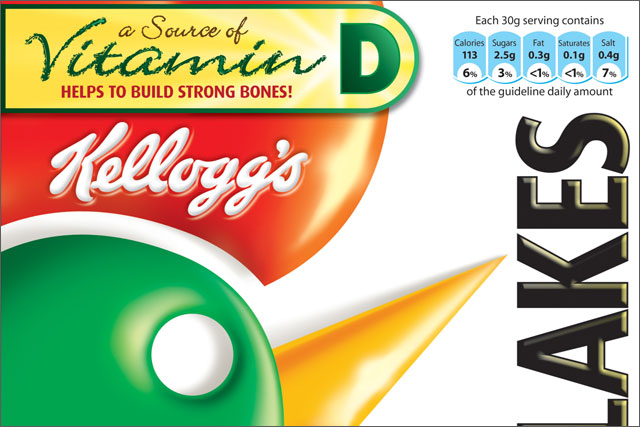 Scientists have linked the causes of rickets, which can cause weak bones and bowed legs, to a lack of vitamin D.
Kellogg's is increasingly trying to position itself as a champion of children's health after it has in the past been criticised for high levels of sugar and salt in its products.
Kellogg's introduced vitamin D into its flagship Kellogg's Cornflakes brand earlier this year, and highlighted its introduction with a "flash-on-pack" label on the front of the cereal boxes.
Now it is adding vitamin D to Coco Pops and Rice Krispies and other children's cereals, which is also expected to be accompanied by an overhaul of its packaging.
The move to introduce vitamin D is a response to medical studies, which shows that parents aren't aware of the importance of vitamin D.
One study carried out by consultant orthopaedic surgeon professor Nicholas Clarke revealed more than 20% of children checked for bone problems in his clinic had significant deficiencies.
Rickets is linked to a lack of vitamin D, which the body absorbs from spending time in the sun or eating foods such as eggs.
Follow John Reynolds on Twitter @johnreynolds10