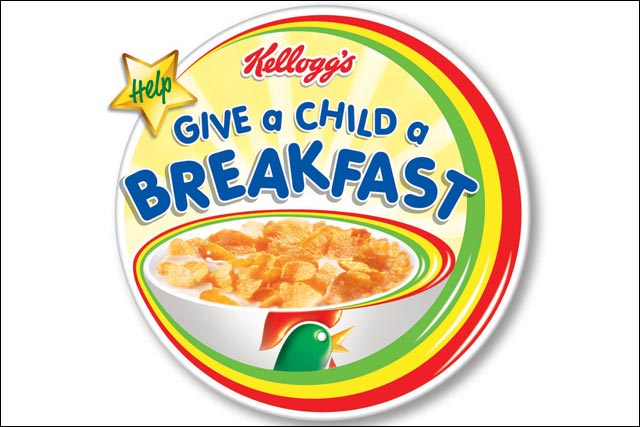 The campaign, called 'Help give a child a breakfast', is centred around its core Kellogg's Corn Flakes brand, which makes around £62m in sales a year, according to Kellogg's.
The advertising begins next month and marks the latest instalment of the 13-year initiative, which aims to show the importance to schoolchildren of not skipping breakfast.
The campaign will run across TV, radio and outdoor.
The TV ad has been created by Leo Burnett.
Carat has looked after the media spend and is running partnerships to highlight the campaign with Netmums, the parenting organisation, and commercial radio station Heart FM.
The campaign will also be supported by a new website and digital advertising campaign, created by Glue Isobar, featuring activity on Twitter and Facebook.
As part of the initiative, the 'Help give a child a breakfast' will run on seven million packs of Kellogg's Corn Flakes from October to December, and 3p from every pack sold will be donated to the Kellogg's Breakfast Club Trust.
It is claimed that campaign will raise a minimum of £300,000, which will deliver one million breakfasts to school breakfast clubs by the end of 2012.