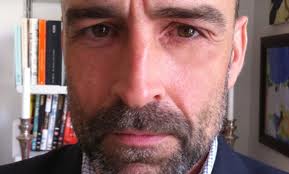 Kelly, who was due to leave his job as digital content director, will now take on the role of publisher of a new digital unit at Trinity Mirror and will report to a new national digital managing director that the company is currently in the process of recruiting.

A spokesman for Trinity Mirror said that the group liked "to keep hold of talent".
Kelly's u-turn is part of a wider restructure of Trinity Mirror's digital interests which sees the group director of digital publishing role axed.
Dave Raywood, currently marketing director at MEN Media, takes the role of digital commercial director of the company's regional division with a brief to "accelerate delivery of the division's digital plans".
He will report to Sara Wilde-McKeown, commercial director of Trinity Mirror Regionals.

As a result of the changes, David Black's role as group director of digital publishing has been made redundant and the Trinity Mirror has entered into consultation with him about his future role within the company.

In September it emerged Kelly was to leave the publisher after 16 years to join Perform as managing director of a newly formed publishing division.

Kelly headed the redesign of the Mirror website, Mirror.co.uk, and last year oversaw the launch of 3am.co.uk and MirrorFootball.co.uk.
Simon Denyer, joint CEO at Perform, took a philosophical view of Kelly's decision.

"The sports world has only just recovered from one great Liverpudlian transfer saga so we don't want to create a new one," he said.

"As a wise man once said "sometimes you look in a field and you see a cow and you think it's a better cow than the one you've got in your field". We look forward to working with Matt in his new role and hope that he remains happy with his cow in their field."