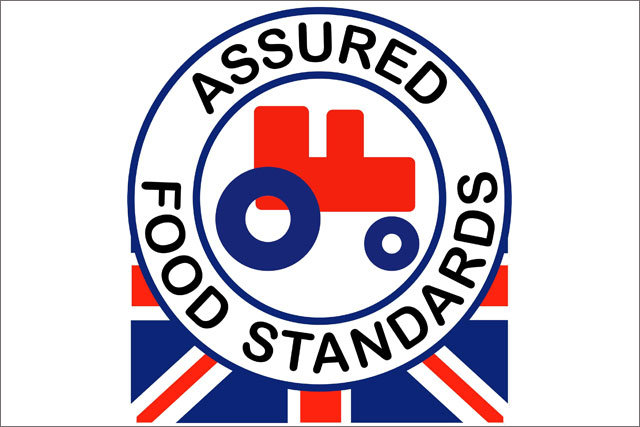 KFC is the UK's first major fast-food restaurant to receive Red Tractor certification.
Fast food companies like Burger King, McDonalds and KFC have been in a long-standing battle to outdo each other in terms of selling healthier and more sustainable foods, as they look to shed their images as purveyors of fatty foods.
The certification gives assurances to its consumers that its on-the-bone chicken products have been sourced in the UK under strict safety, environmental and animal welfare standards.
The Red Tractor logo, which comprises a stylised tractor against a Union Flag background, is set to appear on KFC's UK website with an explanation of its significance.
A spokesman for KFC said that the firm was currently looking at other ways of communicating its accreditation to consumers.
Promotional work is likely to include in-store posters at the very least.
While until now, no fast-food brand has adopted the logo, it has proved popular with retail brands including Asda, Sainsbury's, Tesco, Morrisons and John Lewis have Red Tractor endorsement.
Chris Fells, KFC's head of food, said: "At KFC we have always provided fresh, high quality food and sourcing from UK farms where possible.
"We wanted to communicate this to our customers because we know they really care about quality and provenance, and the Red Tractor logo is a great way for us to do this."
Richard Cattell, Red Tractor's head of marketing, said: "We are delighted that KFC is getting behind Red Tractor and showing its commitment to quality food and great farming.
"It shows the growing importance that big brands are placing on food safety, animal welfare and environmental protection. With KFC we can continue to educate consumers on the importance of buying quality Red Tractor-certified food and drink products."
Red Tractor Assurance is a not-for-profit organisation that is backed by farmers and growers, food manufacturers, processors and packers, all of whom are independently inspected to ensure they are meeting standards.
Earlier this year Marketing reported that Red Tractor was planning to launch a campaign to raise awareness of its quality mark and had hired creative agency Feel to improve understanding.
According to the RSPCA, Red Tractor is not primarily a welfare scheme and "welfare standards for some species often simply reflect the UK minimum legal level with few additional requirements."