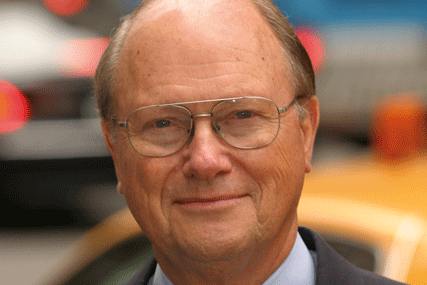 Kummerfeld has presided over eight years of growth at the association, which has led the boom in the world's magazine licensing business through its annual Worldwide Magazine Marketplace event.

The trade body has been at the forefront of facilitating the international licensing business and has helped propel magazines such as Cosmopolitan, FHM, Glamour, Maxim, Top Gear and many others around the world.

Most of the world's largest magazine publishers are members of FIPP, including BBC Magazines, Bauer, IPC (Time Inc), NatMags (Hearst) and Haymarket.

FIPP chairman Pierre Lamunière, who is also chairman of Edipresse Group, said: "Don has been a great ambassador for the magazine industry, defending and promoting our interests with consistent passion and commitment. Speaking on behalf of the FIPP board of directors, it has been a real pleasure and privilege to work with him."

During his tenure, FIPP has experienced strong growth in membership, events and services to the magazine industry. Kummerfield acknowledged that his departure coincides with "serious economic challenges" to the magazine business, but said his decision to leave "in no way reflects pessimism" about the industry's ability to meet these challenges.

Kummerfeld began his publishing career as a paper buyer for News International and went on to lead the world's biggest magazine group, Magazine Publishers of America.

During a distinguished career spanning almost fifty years he was also president of News America Publishing, publisher of the New York Post, the Chicago Sun-Times, the Boston Herald, the San Antonio Express News, New York Magazine and the Village Voice.
A hunt is underway for his successor and among the names being bandied about are former PPA chief executive Ian Locks and former FIPP chairman Chris Llewellyn, international managing director of Bauer Consumer Media.

The FIPP World Magazine Congress is returning to London on 5 and 6 May for the first time since 1989. An array of international speakers include UK leaders, Sally Cartwright (Hello!), Felix Dennis (Dennis Publishing), Lord Heseltine (Haymarket) and Tim Weller (Incisive Media).

Also speaking at the conference is Maurice Levy, chief executive of Publicis Groupe.