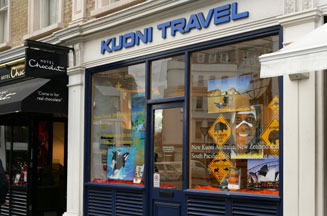 The activity is part of plans to modernise the tour operator's branding and ensure a consistent appearance in its marketing. The forthcoming campaign will highlight Kuoni's bespoke, premium product offers and services.
However, in a statement to the stock market, the Swiss company said it was looking to cut jobs to lower its costs in an effort to combat an anticipated drop in bookings due to the poor economic climate.
The global campaign follows a major UK rebrand by Oliver & Graimes early last year, which was launched at the London Fashion Show.