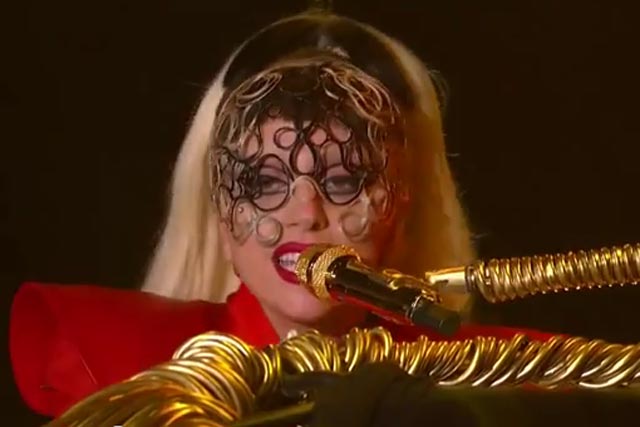 Those using the game will be able to listen to the album and unreleased tracks or versions.
Gagaville will be a neighbouring farm to Zynga-owned FarmVille and will feature "colourful crystals, magical unicorns, sheep on motorcycles, and, if we can cram it in, some leather and glitter" for users to enjoy, said a statement.
Gagaville will launch on 17 May and run until 26 May. Daily competitions will give users the chance to win tickets to concerts or signed copies of the album. Virtual items bought in Gagaville can also be used in FarmVille.
Lady Gaga said: "I want to celebrate and share 'Born This Way' with my little monsters in a special way that's never been done before. Zynga has created a magical place in FarmVille where my fans can come and play, and be the first to listen to the album."
Born This Way will be released on 23 May, but users of Gagaville will have the chance to listen from 20 May.
Owen Van Natta, Zynga's executive-vice president of business, said: "We're focused on creating cool new ways to entertain and surprise our players. Our partnership with Lady Gaga offers many new experiences – exclusive access to music in-game; a mobile contest; a free album bundled with Zynga game card purchases, and limited edition virtual items across 10 Zynga games. We want to thank Lady Gaga for working with us on this truly great surprise."
FarmVille is played via Facebook, and has some 45 million active users.