Land Rover 'Discovery 4' by Wunderman London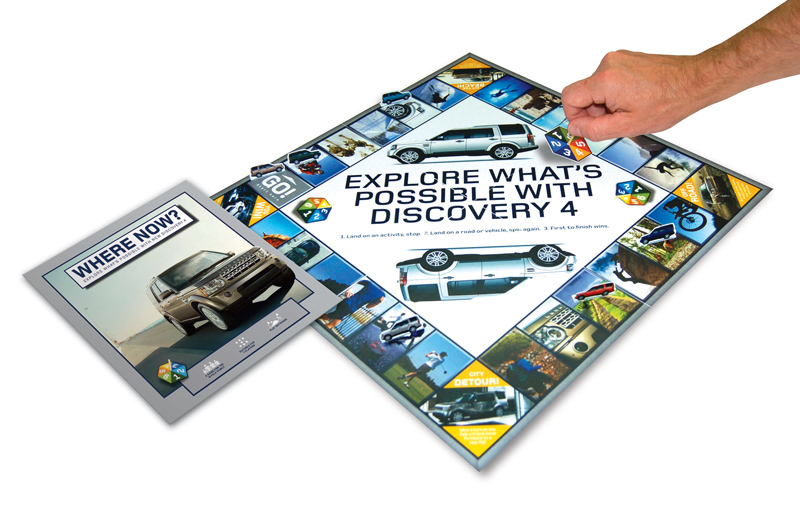 Land Rover is using a DM campaign featuring a board game to underpin the Discovery 4's credentials as the ultimate all-purpose 4x4.
The pack, created by Wunderman London, runs with the strapline 'Explore what's possible with Discovery 4'. Inside, the board game allows players to discover the breadth of activities that a Discovery 4 can facilitate, from inner-city roller hockey to sledging with your kids.