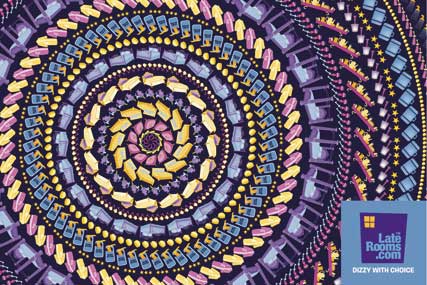 The company, which is an online database of late-availability hotel rooms, has contacted agencies regarding the review.
Beattie McGuinness Bungay holds the brand's creative account, including digital creative, which is unaffected by the review.
However, LateRooms.com is thought to want to appoint an agency to provide input on its overall digital ad strategy.
MediaCom handles all media planning and buying for the site, after the account moved from the now-defunct i-level earlier this year.
The agency talks follow news that LateRooms.com is to sponsor Sky1's new travel series An Idiot Abroad, which starts this week.
The brand's animated idents for the series, created by BMB, use the LateRooms.com logo and show hotel-room windows opening on to different exotic locations.