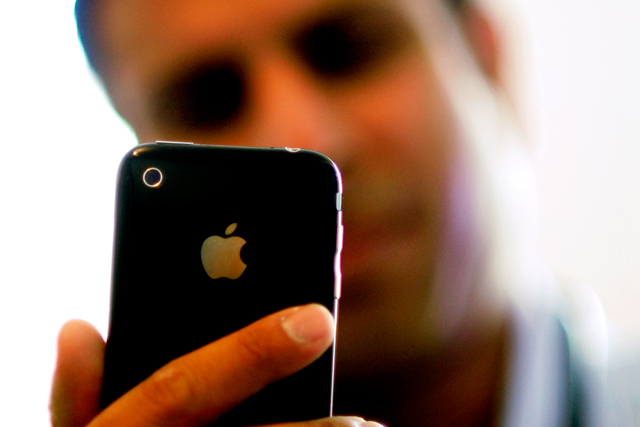 2010 opened with analysts predicting that the long awaited growth of mobile internet had finally arrived.
The increasing availability of low-to-mid price internet enabled handsets, along with affordable data plans, helped to facilitate mobile internet use in the mass market.
UK consumers led the adoption charge in Europe; at the beginning of 2010 the UK saw 76% growth in mid-tier smartphone subscriptions compared to January 2009.
Smartphone subscribers mid/low tier: January 2010
Smartphone subscribers high tier: January 2010
Source: comScore MobiLens / Ofcom calculations. Age 13+. Note: High-tier pricing model includes smartphones with monthly subscription fees of over £35 in UK and over €50 for Europe territories
Over 11 million smartphone subscribers in the UK
As of December 2010, smartphone shipments were reported to account for 37% of all handset shipments in Western Europe.
There are now over 11 million smartphone subscribers in the UK - this is more than one in six of the UK population, and represents growth of 70% from 2009.
In contrast, sales of standard feature phones have declined by 17%, with a budget price point being their only remaining USP.
Worldwide, an estimated 1.3 billion mobile handsets were sold in 2010. Two hundred and fifty million of these - approximately one in five - were smartphones.
Apple iPhone 4 tops the best-seller charts
At the close of 2010, the best selling smartphone device in the UK was the iPhone 4, followed by the BlackBerry Curve 8520 and the Nokia N8.
The much hyped iPhone 4 was released in summer 2010, and became Apple's most successful ever product launch, according to Apple CEO Steve Jobs.
Other important smartphone models from HTC and Samsung were also released in summer 2010, their impact on the market perhaps obscured by the publicity storm surrounding the iPhone 4.
Nonetheless, the release of a number of new and highly desirable handset models into the UK market was certainly a factor in increased mobile search activity during the second half of 2010.
There was a clear increase in search activity following the release of new handset models through May and June, with only a temporary decrease in mobile search activity during November.
The slight decline in mobile search impressions during November may reflect a preference among many UK consumers to complete this year's festive online transactions via a desktop device, possibly due to a lack of certainty regarding the security of mobile payments.
A UK survey, carried out by Google in the run up to Christmas, found that 23% of consumers were already prepared to carry out Christmas shopping using a mobile internet device.
How smartphone users planned to search with their phones - Christmas 2010
Source: Google/OTX Consumer Pulse Check, 5 October 2010. Base: Those who have a smartphone and have started or plan to shop Christmas 2010. Q: In which of the following ways, if any, do you plan to use your smartphone to do your shopping this Christmas?
Apple and Google Android products drive increase in mobile internet activity. Mobile now accounting for 5% of web visitors
Of the newly released mobile devices through 2010, the iPhone appears to have had the largest impact on overall mobile search volumes.
Latitude performed a study of unique website visitors across a range of sectors through 2010, and found that by Q4 the Apple iPhone alone accounted for almost 3% of unique website visitors.
The Apple iPad - only launched at the beginning of Q3 - contributed an impressive 0.66% of web visitors, with Android devices not far behind.
Unfortunately, visits from BlackBerry's RIM OS cannot be tracked by analytics packages due to a lack of support for the http referrer header, however, even without the contribution from RIM, mobile web visitors in Q4 2010 contributed approximately 5% of total visitors, compared to around 2.1% of visitors in Q1.
Android on the charge in the UK?
Although Apple is leading the way in terms of current mobile internet activity, there are signs that Google's Android is bridging that gap.
Looking at the similar devices of iPhone vs Android, the latter's growth rates in the UK market are significantly better.
2010 has seen an average quarterly growth rate of 107% for Android vs modest growth rates of 17% for the iPhone.
Android vs iPhone 2010 growth rates
Source: Latitude data, sample of approximately 3.5 million unique website visitors per month across retail, insurance, automotive, leisure and service sectors.
Looking towards the US, comScore reports that Google's Android platform has now exceeded Apple's iOS market share.
It seems likely that with increasing numbers of Android devices hitting the market in the UK, market share for Google's platform will increase rapidly and soon catch up with Apple.
This is further supported by the growth rate analysis on the chart above.
Top US smartphone platforms - share of smartphone subscribers
3-month avg ended:
3-month avg ended:
30-Aug-10
30-Nov-10
% point change
RIM
37.6%
33.5%
-4.1
Google
19.6%
26.0%
6.4
Apple
24.2%
25.0%
0.8
Microsoft
10.8%
9.0%
1.8
Palm
4.6%
3.9%
-0.7
Tomorrow, Latitude will be looking at mobile paid search opportunities.