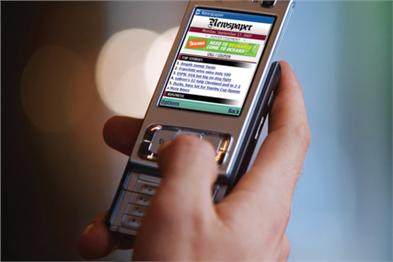 In our Q3 mobile report, we highlighted opportunities for advertisers to target mobile devices for lower cost clicks.
This opportunity still remains, and the volume of paid search ad clicks from mobile devices has increased further through Q4 2010.
During Q4, paid search clicks across Latitude PPC accounts increased to make up 5.24% of total click volume, yet only 3.31% of total click costs.
2010 Q1-Q4 Latitude mobile & PC search engine share on Google
Source: Latitude. The data above includes traffic through Google, Google Search partners & the Google Display Network (GDN)
According to the above chart, mobile is growing at an average of 56% in clicks and 34% in spend per quarter.
While the increase in click volume has remained steady quarter on quarter, the % of spend going through mobile flat-lined from Q2 to Q3, before increasing significantly in Q4.
The increase will likely have been caused by increased CPCs through more aggressive competitor strategies as advertiser awareness of this channel increased.
Google mobile traffic = Bing X 2


Our predictions came to fruition last quarter as Google mobile PPC traffic surpassed Bing PPC traffic.
It's therefore little surprise to see this gap widen in Q4 of 2010. Google mobile click volume is now more than double that of Bing's.
This is a fairly damning statistic for Microsoft, which has yet to make any significant inroads to search engine market share within the UK.
Mobile click costs remain low compared to desktop search. CPCs rise during peak search season
In our Q3 mobile report, we predicted that CPCs for mobile clicks would increase in Q4 as mobile search traffic increased and the competitive landscape developed.
This prediction played out, with click costs rising through October and peaking in November.
Mobile CPCs were high at the beginning of 2010, with a fall in average CPC through to July marking Google's intent to incentivise advertisers to develop strategies to specifically target mobile internet users.
Paid Search developments in 2010 help advertisers capitalise on mobile search


Google has openly declared that 2011 will be all about mobile and mobile search.
Already, Google has claimed dominance of the burgeoning mobile search market, with an estimated 98% share of mobile search in July 2010.
Google's incredible dominance of the search market (July 2010)
Source: Statcounter Global stats
Google's dominance of the mobile landscape has been driven by innovations over the past 12 months, including a number of features to help paid search advertisers to effectively target consumers:
A new keyword tool, with options to show keyword data specifically for mobile devices with full internet browsers.
A host of new ad extension features:
Click to call
Seller rating extensions
Offers extensions (currently US only, coming to the UK soon)
Call only creative
Vanity numbers for phone extensions (currently US only)
Mobile ad sitelinks
Hyperlocal ad features
Click to download app
Location extensions with multiple addresses
Mobile now offers significant opportunities for paid search advertisers, since paid search ads are much more prominent than on desktop device SERPs, and the new ad extension features released in 2010 allow advertisers to communicate much more effectively with prospective customers.
Ads with map extensions can even expand to fill the entire mobile screen, allowing advertisers to occupy more of the ad real estate.
Top PPC tips for mobile advertisers
Run separate Mobile targeted PPC campaigns so that ad creative can be tailored specifically to mobile users
Target the top two ad positions to achieve click volumes
Employ mobile specific ad extensions to increase CTR
Review your web analytics, and segment your visitors stats by operating system to understand how many mobile device users are visiting your website, and which devices they are using
Optimise your website accordingly for mobile users
Tomorrow, Latitude makes predictions for the year ahead in mobile.