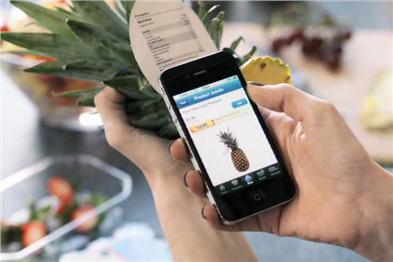 2010 has seen an astronomical increase in search volumes from smartphones, with new handset models driving the trend.
This year's 2011 CES show was dominated by over 100 new tablet devices, with manufacturers looking to emulate Apple's 7.5 million iPad sales in the second half of 2010.
We predict that 2011 will see the rapid growth of the tablet market, and consequently a huge increase in internet search volumes from tablet devices.
Google will release improved reporting options for mobile advertisers
With a revamped keyword tool, and a host of new ad extensions for mobile paid search ads, advertisers now want more detailed reporting options in order to further refine mobile targeted campaigns and landing pages.
We predict that new reporting options will appear in Adwords, to allow segmentation of paid search data by handset operating system.
Desktop editing tools such as Adwords editor will introduce OS specific targeting options
Adwords editor currently has the option to target PPC campaigns by device, however it is not possible to target specific mobile devices. Expect this functionality to become available in 2011.
Google mobile PPC traffic will surpass the total of Yahoo search & Bing
With Bing surpassed, Yahoo is now firmly in Google's sights. By end of Q2 it is likely that more paid search click volume will be going through Google mobile searches than Yahoo search.
This places further urgency on the importance of the Yahoo/Microsoft search alliance. We think that by the end of 2011 a combination of both channels will still fall short of Google mobile traffic
Paid search CPCs on mobile to match desktops by end of the year
A bold statement that will depend on advertisers' ability to develop mobile friendly sites. This initiative will naturally improve conversion rates and justify higher CPCs to be paid.
Given the limited number of sponsored adverts that appear on a smartphone, advertisers will be prepared to pay a premium to appear in the top two positions.
The impact of this will again lead to inflated CPCs.
The upward trend in smartphone search volumes will continue
Ok, we're not sticking our necks on the line very much with this one...
Smartphone based web searches will continue to increase as handsets continue to penetrate the market, and data plans become increasingly affordable.
Android based searches will catch up with iOS
Apple currently dominates the market with its iconic iPhone and iPad products, however the number of Android devices on the market is increasing rapidly.
This will drive Android based search volumes, and we predict Android visitors to websites will exceed Apple visitors by the end of 2011.
Mobile internet will connect with the high street
Mobile will blur the distinctions between traditional online and offline marketing activities, with QR codes becoming more prevalent both on the high street and in the press.
Online has long been used to drive customers from the internet to physical locations, however as the consumer trend for using mobile internet while on-the-move increases, businesses will place more emphasis on using QR codes to drive customers in physical locations to connect with their websites.
Latitude mobile report (pt 1): Apple and Android leading the way
Latitude mobile report (pt 2): Mobile paid search opportunities