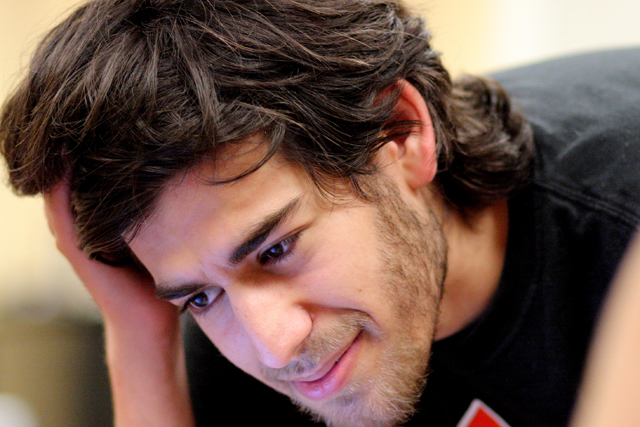 Aaron Swartz (pictured) committed suicide on 11 January. He was 26 years old and one of the leading crusaders for internet freedom and openness.
He was remarkable in the truest sense of the word. At the age of 14, Swartz co-wrote the RSS specification, and was one of the early builders of Reddit. When Conde Nast acquired the site, he quickly became disillusioned. But this was just the beginning.
Swartz set his sights on PACER, the system that gives Americans access to case law - for a fee, despite the information being in the public domain.
He invested heavily in retrieving vast amounts of this data and making it freely available.
At the time of his death, he was facing 30 years in jail for downloading 4.8m academic articles from journal database JSTOR. While JSTOR declined to pursue Swartz, MIT, to its great shame, remained opaque, leaving the door open for prosecution.
While MIT now embarks on its own investigation into its conduct, it is apt to recognise that Swartz's achievements are far greater than this last un-fought battle. The common thread in all of his endeavours was not a drive to make money, but a commitment to the public good. The default setting both for brands and government now appears to be to create or protect walled gardens of data in an endless pursuit of profit, making Swartz's achievements particularly compelling.
Paywalls are the digital equivalent of the joyless 'no ball games' signs adorning many of the country's green spaces. They exist in the internet of self-interest where profit is the only goal.
As Albert Camus wrote: 'In the end one needs more courage to live than to kill himself.' Nonetheless, this doesn't diminish Swartz's legacy - a generosity of spirit, a commitment to openness and collaboration that reminds us of the internet's true possibilities.
THE UPSHOT
What brands should know about open data
Beyond profit
For those brands that believe Swartz's vision doesn't fit with their business model, I have one word: Instagram. According to AppStats, the network lost half its users in a month after changing its terms of service. By focusing on profit, ahead of the good of its user community, it came unstuck.
Collaborative consumption
Swartz believed information should be free, and forward-thinking brands have embraced this culture of openness. Nike, for example, made public its research into sustainable products in an effort to inspire the entire industry.
Extreme transparency
Sharing information has never been easier. Brands that believe they can control all aspects of their image and marketing assets online are deluded.
Digital frontiers
In the endless drive to apply outdated business models to new digital formats, many brands are failing to embrace the web's true possibilities. You may not share Swartz's outlook, but it is impossible to deny his intellectual vigour. Recognising and engaging with different views is crucial to success.
Nicola Kemp is Marketing's head of features. Follow her on Twitter: @nickykc.