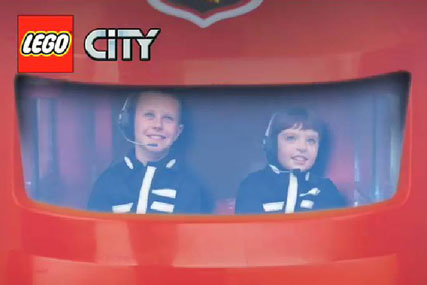 Children are asked to build their own models using Lego City then photograph and upload them to the Nickelodeon website, nick.co.uk, which contains a clickable map of the British Isles. Children in the same region can view each other's entries by clicking the map.
The two winners, one from the UK and one from Ireland, will star in a 40-second TV spot for the Lego City brand and receive free products for their classmates.
Laura Di Bonaventura, senior brand manager at children's construction toy brand Lego UK, said: "It is essential that City receives impactful marketing support using the most innovative, creative and engaging means.
"This campaign allows children to literally enter their own City world. It encourages our target audience to interact with the brand and really experience the core elements of creativity and building everyday, instantly-recognisable models."
The deal was negotiated between Aegis media agency Carat and Nickelodeon's ad sales house Sky Media. Julia Scales, Viacom sponsorship manager at Sky Media, said: "Lego City continues to engage its target audience via integrated, compelling campaigns.
"By giving Nickelodeon viewers the chance to immerse themselves into the Lego City world, and into the channel itself, not only achieves a once in a lifetime opportunity for the winner, the creative for the campaign completely cuts through to their audience."