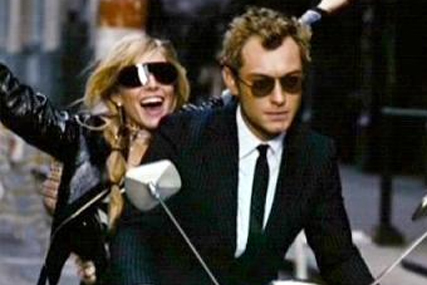 A campaign microsite will launch on 1 November and host 15 "hand-picked feel-good" films that can be watched either online or through internet-enabled devices via www.lovefilm.com/lemsip.
Films include the Tom Cruise thriller 'Collateral' and the Jude Law remake of 1960s classic 'Alfie'.
The service will be supplemented with a voucher to claim 50p off Reckitt Benckiser's Lemsip cold and flu brand, and provide social media links to give viewers the chance to comment on the films and make recommendations.
Joe Dolan, senior account manager at LoveFilm, called the campaign "a great opportunity to expand our digital offering and give customers a chance to trial our watch online service at no additional cost during the winter evenings".
LoveFilm has partnered with brands to promote nights in before. In late 2009 it tied-in with Kettle Chips, and in October partnered with Green and Black's.
Reckitt launched its new range of Lemsip Max All In One flavoured tablets in September.