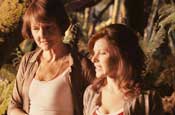 The agency pitched for the business against Tequila, Partners Andrews Aldridge and Joshua. The incumbent, Harrison Troughton Wunderman declined to pitch for the account.

LIDA will be responsible for all of Vodafone's consumer direct marketing and relationship marketing.

The decision will not affect the business-to-business direct marketing business which remains with Partners Andrews Aldridge.