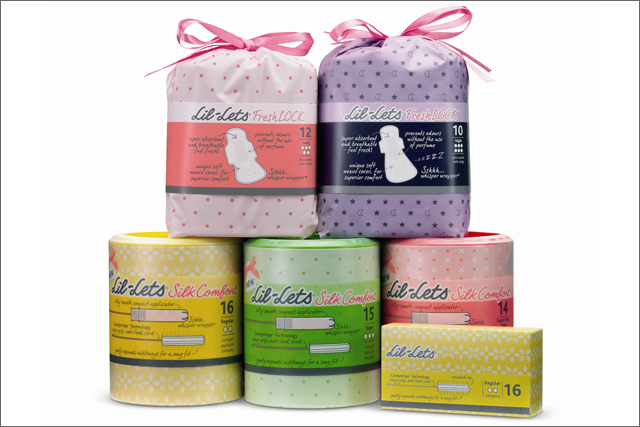 The marketing campaign, created by Big, features sampling, print, digital and PR activity.
The new tampon and sanitary towel packaging sports pastel-coloured tubs and bags tied with ribbons in order to "look good" and stop women feeling embarrassed when carrying the products.
Lil-lets is launching three new products as part of the activity, including a line of "teen ultra-towels" aimed at girls between the ages of nine and 14.
Lil-lets conducted consumer research that found women disliked having to carry sanitary products that do not have "discreet" wrapping or have "garish" coloured packaging and wrappers that make a rustling sound when opened.
Lil-lets said the new packaging uses a soft grey coloured "whisper-wrapper" to ensure complete discretion.
In 2009, Lil-lets launched into the applicator tampon market with an aggressive ad campaign to take on rival Tampax.