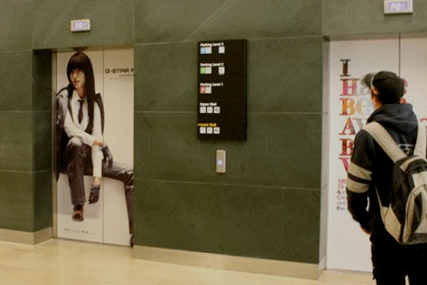 Limited Space was initially known by its core product Adlift, the high-definition vinyl lift posters which launched in September 2006.

Its AD high-definition network consists of giant projections up to 110 square feet located within 11 malls, including the Metro Centre in Gateshead, Bluewater in Kent, the Bullring in Birmingham and Sheffield's Meadowhall

Limited Space also offers Panoramics, giant indoor vinyl posters up to 2,000 square feet on central lift shafts, and Experience, an experiential product that involves wrapping the inside of the lift combined with motion sensor sound boxes or scent release.

Matt Gordon, managing director of Limited Space, said clients need a "range of media options" to find a solution that fits "their brief correctly", whether it is "achieving coverage, impact, proximity to purchase or creating a brand experience".

Limited Space said its portfolio has increased by more than 500% since inception to 67 malls across the UK, 80% of which are in the UK's top 100-ranked malls.