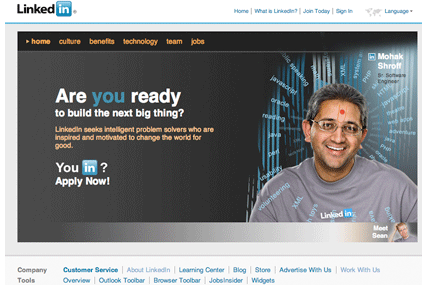 According to reports, the company is axing 36 positions as a pre-emptive move ahead of the expected global economic downturn.

The move caught observers by surprise. LinkedIn recently posted solid financial results and secured $22.7m (£14.3m) in new funding to help extend its network around the world.

Leading the new investors were Goldman Sachs, The McGraw-Hill Companies and SAP Ventures. The multimillion-pound financial boost was in addition to the $53m (£33m) funding the site secured from a group led by Bain Capital Ventures in June.

Standard LinkedIn accounts are free, so the site's main revenue is generated by advertising, although it has also been developing premium subscriptions and corporate offerings.

More than 30 million professionals have joined LinkedIn since its launch in December 2002. Its simple format enables business people to access people, jobs and other work opportunities online through its model of trusted connections and relationships.

The company's revenue stream is split between subscription, advertising, job postings, and a recruitment service.