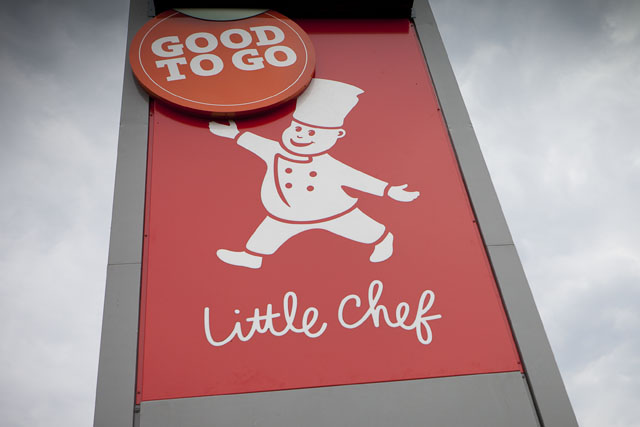 The RCapital-owned brand featured in a 2009 Channel 4 documentary in which TV chef Heston Blumenthal attempted to revive its fortunes with a new restaurant design and menu.
Initially, only its Popham restaurant in Hampshire was updated, but Little Chef recently announced a £20m plan to revamp a further 20 sites across the UK.
To build on the changes, Little Chef hired design agency venturethree to refresh its branding. The updated red-and-white logo appears in lower case script, while the "Charlie" chef icon has been tweaked to give the character "new movement and energy".
The new branding, referred to internally as "Wonderfully British", will also roll out across internal and external signage, menus, and the packaging for Little Chef's new Good to Go range.
Tracey Mulligan, managing director at Little Chef, said: "The team from venturethree have worked closely with us to completely reinvent the Little Chef brand, bringing our new food, service and design together. We believe all of this will refresh the brand and attract a new generation of customers."