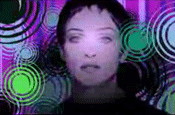 The agency has been retained, in partnership with OMD UK, after a three-month pitch process.

Sold Out will continue to handle the buying on the business while OMD UK will provide strategic and international support on an informal basis.

Live Nation puts on more than a thousand live music shows each year and also has recording deals with the likes of Madonna.

It put the account up for pitch in June after 12 years of using Sold Out (Campaign 6 June).

Paul Latham, the managing director of Live Nation, said: "Sold Out and OMD have demonstrated that they continue to offer us the best solution for what we need."