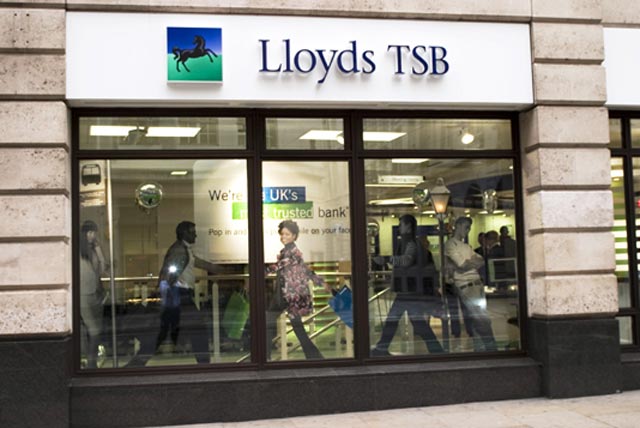 Central to the overhaul of the Halifax brand is to be a major marketing campaign kicking off in September.
In a bid to attract fresh customers, Halifax will begin to open on Saturdays.
The 15,000 jobs cuts will run across the business, including marketing, and follow thousands of previous jobs losses enacted since Lloyds merged with HBOS in 2008, during the UK's financial crisis.
Executives at Lloyds – which is 41% state owned – today (30 June) published the findings of its strategic review, which indicate it is gearing up for a concerted push into taking market share in the retail market.
The group said: "In retail, we will revitalise Halifax as a leading challenger brand in UK retail banking and invest behind Lloyds TSB and Bank of Scotland as lead branch numbers at the same levels through the period, and not to offshore UK permanent operational roles."
Lloyds, under new chief executive António Horta-Osório, is looking to become a more "agile" operator and has earmarked a number of strategic targets.
These include making £1.5bn of annual savings in 2014 by cutting overheads, such as a simpler management structure, 15,000 job losses, and a centralised support structure.
The group said the cost of the cost-saving initiative would be £2.3bn.
But it said that in the longer term, the initiative would mean that the group had an additional £2bn of investment over the period 2011 to 2014 to grow its core business.
The savings are on top of the £2bn savings earmarked through the merger of Lloyds and HBOS.
As part of the review, Lloyds is to pull out more than half its 30 international markets.