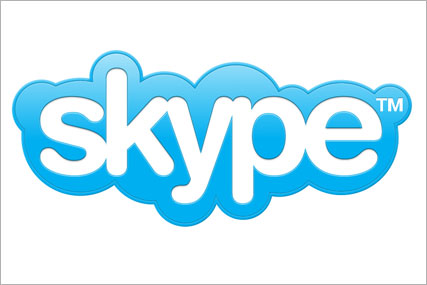 Lloyds TSB is the first advertiser to roll out a campaign on Skype with a campaign for its mobile banking service, bought by MEC.
Microsoft has been selling Skype's mobile and desktop ad inventory in the US since it bought the business in May last year.

As well as selling mobile ads in the UK for the first time, Microsoft Advertising UK is also selling desktop ads for Skype.

The mobile ads will appear at the top of Microsoft's home page and message screens on its apps. It will feature one ad per conversation.

It is also trialling an 'in-call' ad format, with rich media ads appearing as takeovers on the page, during Skype calls, with the intent that users will share the ads.

As well as the UK, Microsoft will be selling Skype to advertisers in France, Germany, Japan, Netherlands, Spain and Taiwan.

Skype debuted its ad platform in March 2011, with advertisers including Groupon and Visa. At the time the company wanted the ads to provide a rich media experience, with users paramount.

Andy Hart, general manager for Advertising and Online, at Microsoft UK, said that Skype's reach, combined with MSN homepage advertising, means brands can now reach 18.4m internet users, which is 43% of the total UK online audience.

Microsoft has been looking to bolster its mobile ad sales offering and recently appointed Mandeep Mason as its new director of ad sales for EMEA and promoted Nik Dewar to head up mobile sales in the UK.

Andrew French, trading director for mobile media specialist agency Somo said the increase in inventory "is good because it offer advertisers more choice to run campaigns which are efficient and successful."

"We need companies like Microsoft to create competition in the industry, otherwise it ends up with a Google and Apple two-horse race. This competition means the these companies have to work harder to secure brand spend."

The moves to monetise Skype mobile offering come ahead of Facebook's plans to sell ads on its mobile apps, which could be as early as next month according to reports.