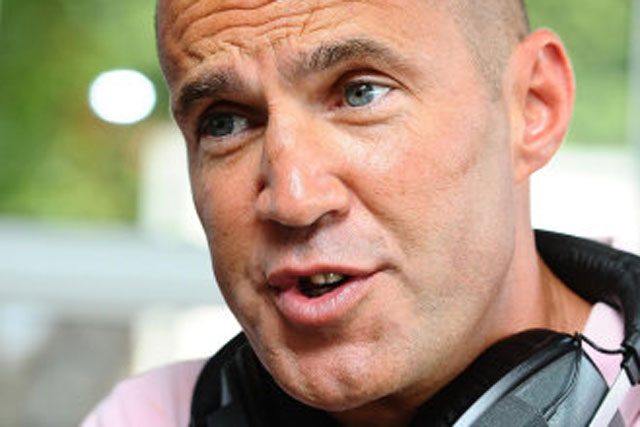 The radio partnership will highlight Lloyds TSB's 'Local Heroes' campaign, which has provided funding and recognition to 1,000 emerging Olympic and Paralympic hopefuls since 2008.
Vaughan and co-host Tiffany Cherry, an Australian TV presenter and former athlete, are broadcasting from Hyde Park every day during the BT London Live festival and will be joined by comedians, musicians, presenters and Olympians.
Editorial support for the sponsorship, led by Vaughan and Cherry, will include updates on how Lloyds-sponsored local heroes, including swimmer Leuan Lloyd and gymnast Georgina Cassar, are getting along during the tournament.
A dedicated micro-site at www.absoluteradio.co.uk will promote Lloyds TSB's support of the Games and will encourage people to visit its Facebook site to tag themselves in the crowds watching the Olympic Torch Relay.
Emma Smyth, head of sponsorship at Absolute Radio, said: "The show has been specifically scheduled to appeal to audiences as the country travels home for the duration of the greatest summer of sport this country has ever seen and will maximize the communication of the Lloyds TSB brand."
The show started on Friday (27 July) and will broadcast from BT London Live between 5pm and 7pm every evening and will be repeated across the rest of the Absolute Radio network of stations from 6pm to 8pm.
When the show is broadcast on Absolute Radio's network the links from the main show will be intertwined with the music that is played on each station, such as rock (on Absolute Classic Rock) or music from the 1980s (Absolute 80s).
Absolute Radio and Bauer Media won the rights to be the radio partner of BT London Live in February and then Absolute announced it had signed former Capital breakfast presenter Vaughan to front its Olympic show in March.
London Live is being put on as a partnership between Mayor of London, The Royal Parks and The London Borough of Tower Hamlets and is sponsored by BT, as was first revealed by Media Week's sister magazine Marketing.
Follow @MaisieMcCabe