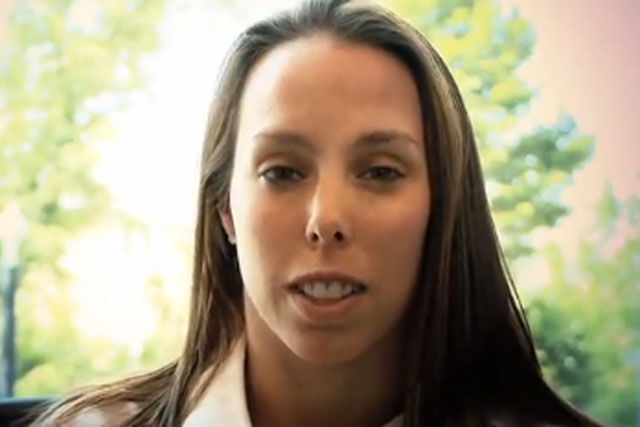 Honda UK has teamed up with four British Olympic athletes to showcase their talents in the run up to the London 2012 Games, under Honda's 'Power of Dreams' brand message.
The Power of Dreams team is made up of cyclist Ed Clancy, gymnast Beth Tweddle, javelin thrower Goldie Sayers and swimmer Jazmin Carlin.
BMW is the official car sponsor of London 2012, while Honda does not have any official commercial ties to the games.
Sponsorship experts believe Honda is blatantly trying to tap into the excitement around the Olympics for its own benefit.
Tim Crow, chief executive of Synergy, the sport sponsorship company, said the ad is a clear example of ambush marketing.
Crow said: "There is no doubt Honda is trying to create an association with London 2012 and as such is an example of ambush marketing"
Honda refutes the suggestion. A spokesman said: "We have had a relationship with Ed Clancey for a couple of years. And we have an existing relationship with Beth Tweddle.
"The other relationships spawned from these. We have not been hunting out Olympians. This is a long-term campaign."
London organisers (Locog) said it would investigate the matter.
According to IOC (International Olympic Committee) guidelines, which will be implemented by London organisers as part of an amendment to the Olympic Act 2006, the definition of ambush marketing is "all intentional and unintentional attempts to create a false or unauthorised commercial association with the Olympic Movements or the Olympic Games is considered ambush marketing. This includes a non-partner company's use of creative means to generate a false association with the Olympic games."
Those found guilty of ambush marketing will initially be hit by "lighter touch" rules, such as being asked to remove offending material. Repeat transgressors could face further legal action, though potential punishments are yet to be finalised.
The campaign, which is live, means that consumers can follow the athletes through a dedicated microsite, www.honda.co.uk/powerofdreamsteam, which will showcase the athletes' talents and their journey to the Olympic Games.
Honda will give each athlete a car to get them to and from competitions and to carry their sports equipment.
Simon Gardiner, marketing communications manager, Honda UK, said: "We want to get across how dreams can drive what we do and who we become, by telling a behind-the-scenes story of the athletes.
"The Power of Dreams is something we live everyday at Honda and it's great that the team have come on board to help illustrate this message. They are all fantastic ambassadors for their country, their sport and for Honda so we're looking forward to seeing them take home the gold."