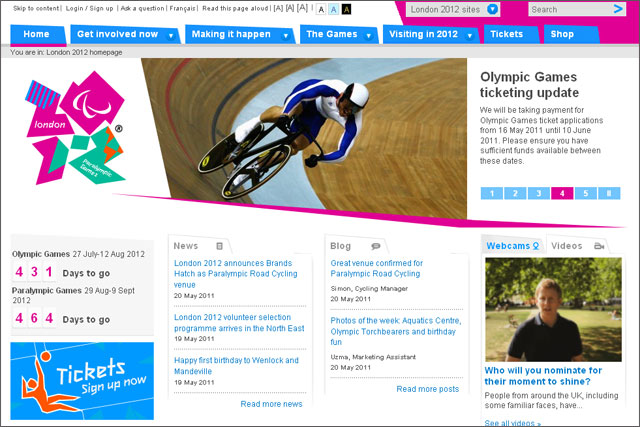 McDonalds, Adidas and Coca-Cola are among the sponsors invited to purchase advertising opportunities on Locog's digital properties during an auction process that will kick-off in June this year.
The opportunities will be focused on the Locog website, mobile applications and other digital properties.
Sponsors will be able to bid for packages on a graded basis – gold, silver and bronze. They will also be able to take over sections of the Olympic and Paralympic websites, such as photo galleries, medal table and certain sports.
The move by Locog (London Organising Committee of the Olympic Paralympic Games) follows a similar process to auction the outdoor media space available during the 2012 games.
London 2012 top tier sponsors will be given a period of exclusivity to buy up advertising opportunities.
The site where many of the ad slots will be available, www.London2012.com, offers a variety of information to consumers, such as ticket information, accommodation and travel information, jobs, and Olympic merchandise.
Organisers believe the site will be deluged with visitors before the games, as they seek out transport and ticket information.
It is unclear which company is handling the auction on behalf of Locog, though it will not be Media Equals, the technology company which developed the platform for the outdoor sale.