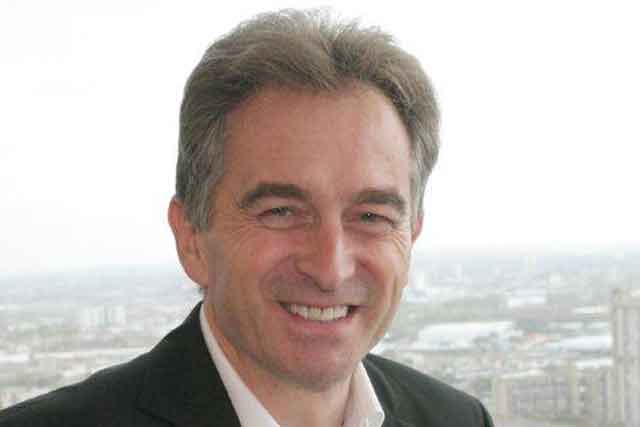 Townsend, who was commercial director at the London Organising Committee for the Olympic and Paralympic Games (Locog), has been appointed to the same role at the company creating the Paramount Pictures entertainment park.
At London Resort Company Holdings (LRCH), Townsend will lead the fundraising drive for the 872-acre site, hailed as a "British Disneyland" and "the biggest regeneration project since the Olympic Games", on the Swanscombe Peninsula in North Kent.
Tony Sefton, project leader for LRCH, described Townsend's appointment as "a real coup".
Townsend, who began in his new role at the beginning of December, will talk to potential investors in the City to ensure that the first tranche of funding for the project is in place by next year, at which point the planning application will be submitted.
A second phase of fundraising from brands, ticketing and licensing will take place once the application is agreed.
"It's a very different challenge to fundraising for the Olympics," Townsend told Marketing. "Raising funds in the City was one of elements of the role that appealed to me, as well as the 27,000 new jobs it will create over a six-year period."
The park will feature Paramount brands such as 'Star Trek', 'Top Gun' and 'Titanic', as well as Europe's largest indoor water park, theatres, live music venues, attractions, cinemas, restaurants, event space and hotels.
Townsend was responsible for all forms of revenue generation and procurement during his six-year tenure at Locog.
This included raising more than £750m from sponsors such as LloydsTSB and EDF, as well as managing a licensing programme involving 65 licensees generating £1bn worth of sales, a £650m ticketing programme, and a £1bn procurement strategy.
Prior to London 2012, Townsend was Transport for London's group marketing director, responsible for the launch of the Oyster card.
His previous roles include director of interactive TV and e-commerce at Telewest, and marketing director at BSkyB.
Townsend said many of the jobs at the new park would "be targeted at young people'", with plans to launch a training academy and apprenticeships.
He said: "'Helping and mentoring people in the first stages of their careers has been a personal interest of mine for the past 15 years."