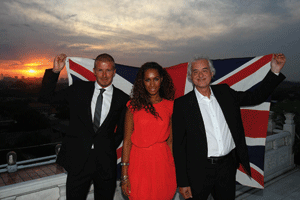 People are being encouraged to upload original "celebration" videos through social networking sites including Fickr and YouTube.

The finished film will mix classic athletic moments and the general public's footage in a special edit for the Visa London 2012 Party, taking place in The Mall on 24 August.

A version is already in the top five of YouTube-viewed videos in the UK.

London 2012's head of new media, Alex Balfour, said: "We are re-editing our film and are seeking permission from the BBC to incorporate current Beijing footage into the 24 August edit.

"We have so far had 400,000 YouTube views of the current edit and are actively promoting the campaign through virals."

The organisation is in partnership with Chime Communications for marketing, but most work is conducted in-house.

Chime's VCCP Digital is overseeing the viral work for the "celebration" campaign.