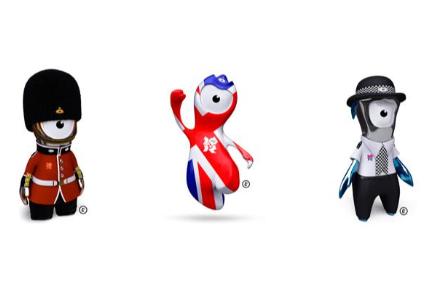 The two mascots, 'Wenlock' for the Olympics and 'Mandeville' for the Paralympics, were created by ad agency Iris, which won the brief following a competitive pitch against VCCP, Mother and Saatchi & Saatchi.
The two one-eyed characters are metallic, and meant to represent the last two drops of steel poured for the final girder of the 2012 stadium, before a grandfather retired home to carve them into a new form. The agency has also produced an animated video, written by author Michael Morpurgo, to accompany the launch.
Wenlock and Mandeville feature a number of London- and Olympic-related design cues, including a headlight to represent the hire light of a hackney carriage, the five Olympic rings worn as wristbands, and the colours gold, silver and bronze to reflect the medals.
"Our brief was to create mascots that would excite and inspire young people and encourage them to get involved in sport," said Grant Hunter, creative director at Iris.
He added: "To capture people's imagination you have to create something iconic - something unique - something as individual as you and me. We have created a flexible design that allows you to make the mascot your own, while celebrating what is great about Britain - our heritage, our culture and our creativity."