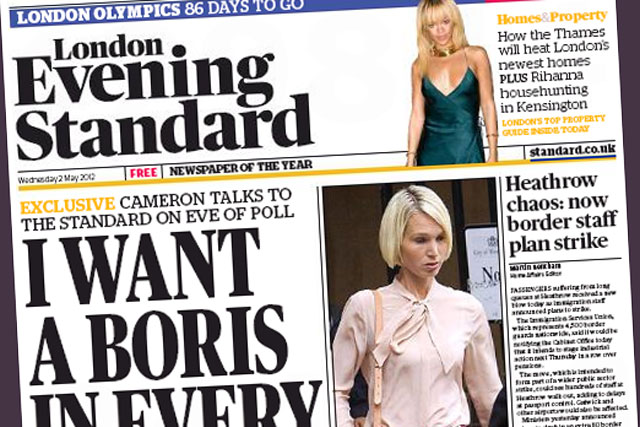 The London Evening Standard's e-auction kicked off this week with an overall reserve price of £3,538,350, which included a number of commercial packages for advertisers during the Olympics.
On offer were advertising slots including cover wraps, front and back page strips and page two and page three ad slots.
The Evening Standard has been widely applauded for introducing an e-auction, which has previously been used in outdoor media, to newspapers.
The paper believed it would be able to drive up commercial revenues by e-auctioning commercials packages, as opposed to the conventional way of trading through a media agency.
The first slot on offer to advertisers was the cover wrap on the opening day of the Olympics on July 27, which had a reserve price of £120,000.
The auction for the Olympic opening day ran for four hours and attracted no bids, according to a number of media agency sources.
But the e-auction is still open to possible bids.
Subsequent packages offers totalling £1,691,250 have failed to attract any bids, say media agency sources.
One media agency source said the reason for its failure to attract bid was because the reserve price was too high.
It is unclear what will now happen to the advertising inventory.
The e-auction has been run by MediaEquals, which specialises in online bidding.
The London Evening Standard declined to comment.
Follow John Reynolds on Twitter @johnreynolds10